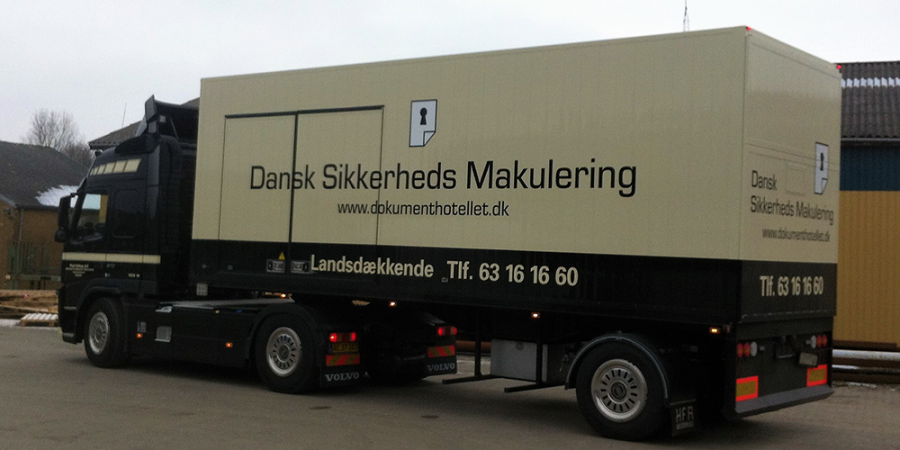 ReTec delivers Mobile Security Shredding System to Dansk Sikkerhedmakulering
Dansk Sikkerheds Makulering is considered to be one of the leading companies in Denmark within the security shredding business.
They have been operating within this business since 1988 and is today operating throughout Denmark. I the beginning of 2013 Dansk Sikkerheds Makulering bought their 3rd Mobile Security Shredding System from ReTec.
According to the 3rd generation of Schou and present CEO, Poul Henrik Schou, it is not a coincident that 3 out of their 5 security shredding plants is made by ReTec: "The plants from ReTec are characterized by high quality, which ensures the best conditions for our drivers in relation to workflow, operation and safety. Furthermore, it is an advantage, that the ReTec is within a nearby driving range. Their flexibility, level of service and eager for further development have all together contributed to the valuable relationship which we have built up through the years. For us it is important to work together with a reliable company. We are satisfied with the system, and the high quality will pay off in the long run."
More information?
Learn more about the Mobile Security Shredding System from ReTec here