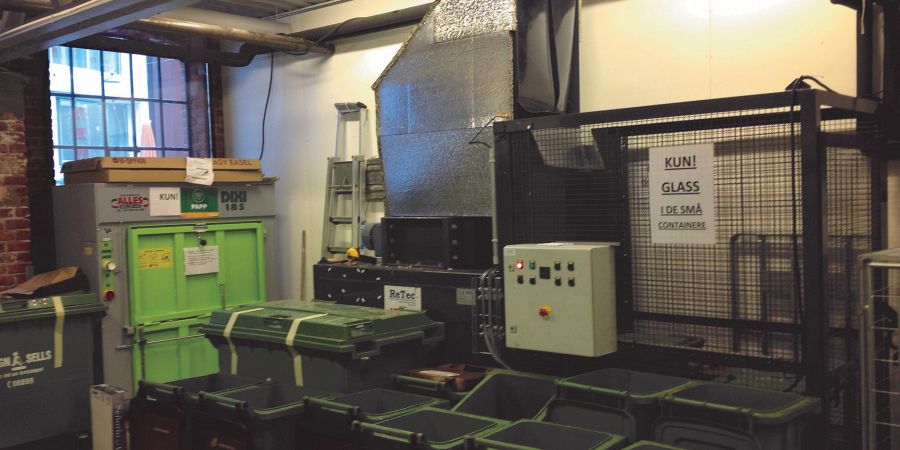 ReTec bottle crusher handles the left-overs from the longest bar in Europe
Since the beginning of January 2013, a ReTec bottle crusher has been crushing bottles in the restaurant building Vulkan in Oslo. Here you will find, among other things, 3 hotels, 25 restaurants and 8 bars, one of which is Europe's longest.
The bottle crusher, which is sold via ReTec's partner in Norway, Alles Miljø AS, crushes the content of 10 containers of each 140 L every day. The bottles vary in size, from small mineral water bottles containing 0.25 L to magnum champagne bottles.
The filled storage containers are emptied into the bottle crusher via an integrated bin lifter, whereafter the machine crushes the bottles, reduzing the size 3:1. This also means that transport of the crushed bottles and glass is more cost effective.
The purpose of the machine is simply volume reduction and according to Vidar Lensberg at Alles Miljø, "the capacity is good and the customer is very satisfied".
More information?
If you want to know more about the bottle crusher you can read more here